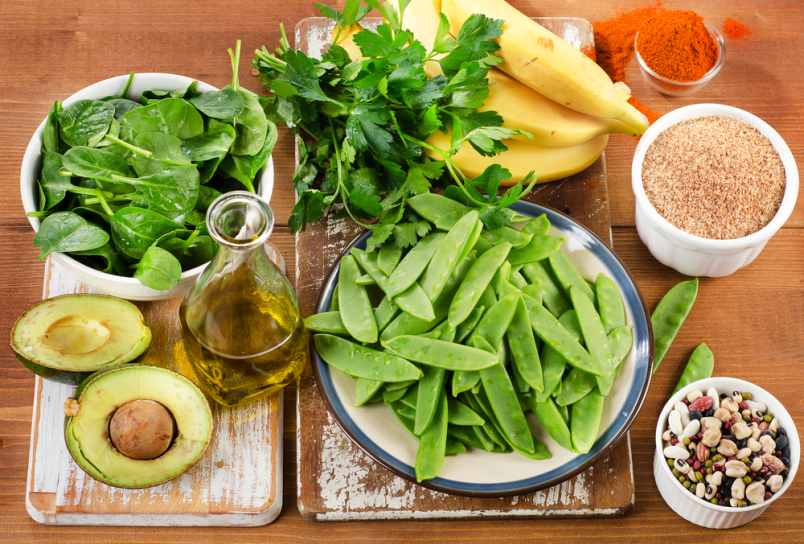 Vitamin K may be the least known of all the vitamins. Until recently, that is when scientists realized exactly how much vitamin K actually does for the human body. Most of us get what we need from the food we ingest, but for newborns, a single injection of vitamin K is standard procedure to prevent severe bleeding which can lead to major complications, even death. That's how crucial this vitamin is.
Vitamin K is a fat-soluble vitamin which means it doesn't go straight into the bloodstream, but rather gets absorbed in the small intestine through a complicated process before it gets stored in fatty tissue and the liver.
Main Sources
Here are some of the main sources of vitamin K, which mostly derive from leafy green vegetables:
kale
swiss chard
collard greens
parsley
cabbage
broccoli
spinach
The Role Of Vitamin K
This fat-soluble vitamin is crucial for the body to be able to produce an important protein for clotting, known as prothrombin. This protein is also crucial for the process of bone metabolism.
There's a claim that sustaining healthy doses of vitamin K helps with the maintenance of strong bones, improves bone density and decreases the risk of fractures. This is because it works well with vitamin D and enhances its benefits. Some scientists go so far as to believe in its ability to stop bone loss in osteoporosis and even reverse the damage.
Other Vitamin K Benefits
best known as "the clotting vitamin" because it promotes clotting on open wounds and accelerates healing
prevents clotting in arteries and reduces the risk of heart disease
helps prevent cavities by remineralizing teeth
helps keep skin elastic, wrinkle-free and youthful glow
helps keep blood pressure at normal levels because it the buildup of minerals in the arteries thus allowing blood to flow freely through veins
lowers the risk of stroke
reduces bruises, marks, swelling, pimples and any rashes or redness
helps stop excess calcium from reaching brain which is a major cause of Alzheimer's
Recommended daily dosage:
Children:
0 – 6 months: 2 mcg
7 – 12 months: 2.5 mcg
1 – 3 years: 30 mcg
4 – 8 years: 55 mcg
9 – 13 years: 60 mcg
14 – 18 years: 75 mcg
Adults:
Women, over 19 years old: 90 mcg
Men, over 18 years old: 120 mcg
To give you an idea of how much 1 mcg is, multiply the dosage by 1000. That should give you the amount in mg. Remember that there are 5000 milligrams in 1 teaspoon.
Side effects
When it comes to vitamin K taken orally at the recommended doses, there are rarely any side effects associated with this vitamin. There are, however, certain medications that can affect how the body responds to and is affected by this vitamin, such as:
blood thinners
certain cancer treatments
blood thinners
antacids
drugs for high cholesterol
seizure medication
aspirin
various kinds of antibiotics
People At Risk Of Vitamin K Deficiency
It's more uncommon to be deficient in vitamin K than the other vitamins, but those at most risk are those who:
suffer from a disease that affects the digestive tract
regularly take drugs that interfere with vitamin K absorption, as mentioned earlier
are heavy alcohol drinkers
don't eat foods high in vitamin K, or are severely malnourished
take high doses of vitamin E or A
Check Your Vitamin K
To find out whether you or not your body is lacking in vitamin K, talk to your doctor about getting a blood coagulation test, known as prothrombin time (PT) which measures the time it takes for your blood to congeal, or clot. The standard time is around 13.5 seconds. Bear in mind that there are certain foods which shouldn't be taken before a PT test because they're rich in vitamin K and can affect the results of the PT test, such as:
cauliflower
broccoli
chickpeas
kale
green tea
soybeans
If your doctor suspects a deficiency, then you may be asked to start taking supplements. You may also think about incorporating more fresh fruits and vegetables, whole grains, beans, lean meat, and fish into your diet for optimal health.