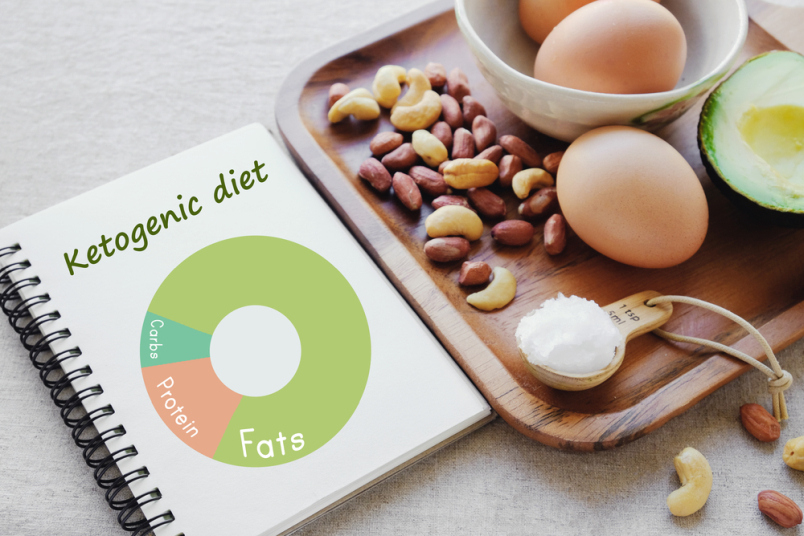 This is part 3 of a 3-part series teaching everything you need to know about the ketogenic diet.
Low Carb Food Shopping List
There are many healthy choices to add to your menus, and endless low carb recipes available in both books and online.
There are also some ingenious swaps that people have created so you can still enjoy lasagna, pizza, and high carb favorites without scarifying ketosis.
Meat, Fish, And Poultry
0 Carb Foods
All Red Meat
Chicken
Turkey
Pork
Veal
Lamb
Fowl (duck, goose, hen, quail)
Organ Meats (tongue brains, liver, heart, and kidneys)
Game Meats (ostrich, venison, caribou, bison, and elk)
Exotic Meats (such as ostrich and emu)
Cold Cuts And Ham (read label some have added sugar)
Bacon
All Fish
Seafood
Shrimp – 0 Carbs
Crawfish – 0 Carbs
Crab – 0 Carbs
Lobster – 2 grams per 6 ounces
Mussels – 8.4 per 6 ounces
Oysters – 12.4 per 6 ounces
Scallops – 3.9 per 6 ounces
Clams – 8.7 grams per 6 ounces
Squid – 7 grams per 6 ounces
Fats And Dressings
Butter – 0 Carbs
Mayonnaise – 0 Carbs
Oils – 0 Carbs (olive, avocado, and coconut oils for general Cold-pressed or expeller-pressed canola, peanut, and grapeseed oils are good for stir- fries)
Pure Unrefined Cold Pressed Extra Virgin Coconut Oil – 0 Carbs (contains medium chain triglycerides fatty acids, metabolized by the body to be used as immediate energy and not stored as fat)
Blue Cheese Dressing (2 tbsp.) – 3 grams
Italian Dressing (2 tbsp.) – 3 grams
Caesar Dressing (2 tbsp.) – .5 grams
Ranch Dressing (2 tbsp.) – 1.4 grams
100 Island Dressing (2 tbsp.) – 4.8 grams
Note: Check labels on all commercial dressings for carb counts
Soy Vegan Protein
Soybeans – 6.2 grams per 1/2 cup
Soy Milk – 1.2 grams per cup
Firm Tofu – 2.2 grams per 4 ounces
Silken Tofu – 3.2 grams per 4 ounces
Tempeh – 16 grams per cup
Soy Nuts – 2 grams per ½ ounce
Vegetables
Alfalfa Sprouts – .4 grams per cup
Daikon – 1 gram per ½ cup
Endive – >1 gram per ounce
Escarole – >1 gram per ounce
Arugula – .2 grams per ½ cup
Bok Choy – .8 grams per 1 cup/raw
Celery – .8 grams per 1 stalk
Chicory Greens – .6 grams per ½ cup
Green Onions – .1 per 1 tablespoon
Cucumber – 1 gram per ½ cup sliced
Fennel – 3.6 grams per 1 cup
Iceberg Lettuce – .1 grams per 1/2 cup
Jicama – 2.5 grams per ½ cup
Parsley – >1 gram per ounce
Bell Peppers – 2.3 grams per ½ cup
Radicchio – .7 grams per ½ cup
Radishes – .9 grams per 10 pieces
Romaine Lettuce – .2 grams per ½ cup
Artichoke (1/4 Steamed) – 4 grams
Artichoke Hearts In Water – 2 grams per 1 heart
Asparagus – 2.4 grams per 6 spears
Bamboo Shoots – 1.1 grams per 1 cup
Broccoli – 1 gram per 1/2 cup
Brussels sprouts – 2.4 grams per ¼ cup
Cabbage – 2 grams per ½ cup
Cauliflower – 2 grams per 1 cup
Chard – 1.8 grams per ½ cup
Collard Greens – 4.2 grams per 1/2 cup
Eggplant – 1.8 grams per ½ cup
Hearts of Palm – .7 grams per 1 heart
Kale – 2.4 grams per ½ cup
Mushrooms – 1 gram per ½ cup
Kohlrabi – 4.6 grams per ½ cup
Leeks – 1.7 grams per ¼ cup
Okra – 2.4 grams per ½ cup
Black Olives (10 small, 5 large, or 3 jumbo olives) – 1 gram
Onions – 2.8 grams per ¼ cup
Pumpkin – 2.4 grams per ¼ cup
Sauerkraut – 1.2 grams per ½ cup
Spinach – .2 grams per ½ cup
Summer Squash – 2 grams per ½ cup
Tomato (1 medium) – 4 grams
Cherry Tomatoes – 4 grams per cup
Turnips – 2.2 grams per ½ cup
Fruits
Limes – 2 grams per 1 ounce
Lemons – 2 grams per 1 ounce
Rhubarb – 1.7 grams per ½ cup
Avocado – 4.8 grams each
Apricots – 5 grams per fruit
Strawberries – 11 grams per cup
Blackberries – 7 grams per cup
Raspberries – 5 grams per cup
Red Grapefruit – 9 grams per 1/2 fruit
Note: with the exception of lemons and limes in moderation, fruit is best introduced slowly into the diet once ketosis has been established and weight loss goals are being met, and you should monitor their effects on your weight loss and adjust as needed.
Dairy
Egg White – .3 grams
Egg Yolk – .3 grams
Whole Egg – .6 grams
Heavy Whipping Cream – .5 grams per tablespoon
Half-and-Half – .5 to 1 gram per tablespoon
Plain Full Fat Greek Yogurt – 9 grams per cup
Full Fat Sour Cream – 2 grams per 4 tablespoons
Unsweetened Almond Milk – Less than 1 gram per cup
Cheeses
Gruyère Cheese – .1 grams per 1 ounce
Cheddar – .5 gram per ounce
Fontina – .4 grams per 1 ounce
Havarti – .7 grams per 1 ounce
Parmesan – .9 grams per 1 ounce
Gouda – .6 grams per 1 ounce
Mozzarella – .6 grams per 1 ounce
Ricotta – .8 grams per 1 ounce
Blue Cheese – 1 gram per 1 ounce
Edam – .4 grams per 1 ounce
Monterey – .1 grams per 1 ounce
Muenster – .3 grams per 1 ounce
Provolone – .6 grams per 1 ounce
Neufchatel – .1 to .8 grams per 1 ounce
Herbs And Spices
All Herbs And Spices Have Very Few Carbs
Nuts & Seeds
Almonds (2 tbsp. whole) – 1.4 grams
Peanuts (2 tbsp.) – 1.8 grams
Hazelnuts (2 tbsp. chopped) – 1 gram
Macadamia Nuts (2 tbsp. chopped) -.9 grams
Pecans (2 tbsp. chopped) – .6 grams
Pine Nuts (2 tbsp.) – 1.7 grams
Pistachio Nuts (2 tbsp.) – 3.1 grams
Walnuts (2 tbsp. chopped) – 1.1 grams
Pumpkin Seeds – 5 grams per ounce
Sunflower Seeds (2 tbsp.) – 1.5 grams
Almond Butter – 3 grams per tablespoon
Peanut Butter – 2.4 grams per tablespoon
Note: Like fruit, nuts are best introduced slowly into the diet once ketosis has been established and weight loss goals are being met, and you should monitor their effects on your weight loss and adjust as needed.
Zero Carb Drinks
Water
Unsweetened Tea
Unsweetened Coffee
Club Soda
Diet Soda (be cautious as artificial sweeteners
can affect low carb weight loss)
Sugar-Free Sparkling Water
No-Calorie Flavored Seltzers
Herbal Tea (without added barley or fruit sugars)
Alcoholic Beverages
Pure Spirits Have 0 Carbs
Gin
Rum
Vodka
Whiskey
Martini
Tequila
A small amount of alcohol typically will not disturb ketosis, but it has to be the right alcohol. This means no beer, which is basically liquid bread, and no sugary cocktails, such as Pina Coladas, Daiquiris, White Russians, or Margaritas.
Pure spirits are best and should only be mixed with sugar-free liquids, like water, club soda or diet tonic. Wine, which has a low amount of carbs, is okay but in strict moderation.
Track your weight loss progress if you are drinking to see if the alcohol has any adverse effects on your weight loss – if your progress stalls eliminate liquor to see if that makes a difference.
Miscellaneous And Snacks
Shirataki Noodles – 0 Carbs
White Vinegar – 0 Carbs
Balsamic Vinegar – 0 Carbs
Red Wine Vinegar – 0 Carbs
Rice Vinegar (seasoned) 3 grams per
Soy Sauce – 1 gram per tablespoon
Mustard – 0 Carbs
Unflavored, powdered gelatin (use as a binder in recipes) – 0 Carbs
Most Hot Sauces – 0 Carbs
Turkey or Beef Jerky (not teriyaki flavor) – 3 grams per ounce
Kale Chips – 8 grams per ounce
Coconut Flakes – 4 grams per ounce
Pickles – 1 gram per pickle
Pepperoni – check the label for the carb count
Flaxseed crackers – check the label – some brands have about 2 grams per cracker
High Carb Foods To Avoid
All Sugars
White sugar
Brown sugar
Powdered sugar
Any food with added sugar
Processed food with added sugar
Junk food with added sugar
Jams and Preserves
Some Sauces (check nutritional label and ingredients)
Fructose (sugar in fruit)
Some Salad Dressings (check nutritional label and ingredients)
Cocoa mix
Molasses
Honey
High-fructose corn syrup and foods made with it
Syrups
Baked Goods and Sweets
Cookies
Cake
Pie
Brownies
Donuts
Pastries
Muffins
And all others
Candy
Chocolate Bars
Hard Candy
Milk Chocolate
Cotton Candy
And all others made with sugar
Packaged/Processed Snacks
Flavored Nuts
Pretzels
Rice Cakes
Breakfast Bars
Cheese and Crackers Snacks
Raisins
Potato Chips
Tortilla Chips
Popcorn
Pop-tarts
Granola Bars
Twinkies
Cupcakes
And other boxed snacks and products
Dairy
Flavored Dairy
Added Sugar Dairy
Fruit At The Bottom or Sugar Added Yogurt
Whole and Skim Milk
Soy Milk
Ice Cream
Margarine
Pudding
Cottage Cheese
Sugary And Starchy Fruit
Medium Sugar Fruit
Blueberries
Coconut Meat
Cantaloupes
Watermelons
Nectarines
Papaya
Peaches
Apples
Grapefruit
Honeydew Melons
Guavas
Apricots
High Sugar Fruit
Oranges
Kiwifruit
Pears
Pineapple
Plums
Cherries
Grapes
Figs (Also Starchy)
Bananas (Also Starchy)
Mangos
Tangerines
Pomegranates
Dates
Applesauce
Dried fruit (worst choice as it has very high concentrations of sugar from the drying process)
Starchy Vegetables
White Potatoes (French fries and potato chips)
Sweet Potatoes or Yams
Corn
Peas
Squash
Root vegetables not advised for very low carb diets (beets, carrots, parsnips, rutabaga, turnips, butternut squash, and winter squash)
Grains And Starches
Any Fried Food
White Rice
Bread, Bagels and English Muffins
Croissants
Tortillas
Pasta
Cold Breakfast Cereals
Oatmeal
Cream of Wheat
Porridge
Barley
Amaranth
Millet
Quinoa
Spelt
Couscous
Bulgur
Rye
Muesli
Crackers
Pizza
Corn Starch
Pancakes
Waffles
French Toast
White Flour
Whole-Wheat Flour
Rice Flour
Corn Flour
All Whole Grains Too
Legumes
Pinto Beans
Black Beans
Kidney Beans
Chickpeas
Navy Beans
Lima Beans
Baked Beans
Lentils
Drinks
Soda
Juice
All Sweetened Drinks
Sweetened Or Flavored Tea
Sweetened Or Flavored Coffee
Frappuccino Coffee Drinks
Milk Shakes
Root Beer Floats
Malts
Frozen Coffee Drinks
Sports Drinks (unless zero-calorie)
Beer
Sweet cocktails – (Pina colada, daiquiri, mai tai, bloody Mary, margaritas, screwdriver, white Russian, rum drinks )
Wine coolers and alcopops
Sample 1 Day Keto Menu
Breakfast
Eggs cooked in butter Bacon or sausage
Black coffee or with stevia or Splenda and heavy cream or tea Snack
Turkey lettuce wraps with mayonnaise
Lunch
4 to 6 oz. steak with onions and mushrooms
Grilled kale with butter and garlic or raw kale with dressing or lettuce salad with dressing
Water, herbal tea, no-calorie flavored seltzer, or coffee with stevia and heavy cream
Snack
½ avocado or 10 olives or 1 ounce of cheese with cucumber or celery slices
Dinner
4 to 6 oz. Grilled chicken
Vegetables (broccoli, asparagus, greens, green beans, or other low carb vegetables, your choice) with butter or salad (lettuce, tomato, onion, cucumber, sprouts, bacon bits) with olive oil and vinegar or a creamy dressing
Water, herbal tea, or no calorie flavored seltzer
Snack
Hard-boiled egg with smoked salmon or flaxseed crackers with salsa
Note: Portion sizes are not included because you eat to satisfaction, and portions will differ among individuals and men and women. Make sure to measure your vegetable and dairy intake to account for the daily carb intake limits.
Eating Out
Eating out on a keto diet is easy; the key is making proper choices.
The main rules are:
This leaves you with really unlimited possibilities for breakfast, lunch, and dinner.
Even fast food restaurants offer you low carb options, like getting your burgers lettuce wrapped, with a side salad instead of fries.
Mexican restaurants are okay too, just skip the chips, beans, and rice, and eat the meat and veggie fillings in burritos and tacos without the tortillas.
Italian places offer alternatives as well, where you can skip the bread and pasta, and eat pasta sauces over vegetables or chicken.
Carry a carb counter with you at all times so you can access the carb content of any food. These come in mini books or apps for your smartphones.
The main consideration when eating out is your own self-control, if you feel the temptation is too great, then avoid restaurants until you settle into your new low carb lifestyle and understand the best choices and swaps when eating low carb.
Testing For Ketones
There are various ketone-testing kits available, known as Ketosticks or Ketostix to test your urine for ketones. Your doctor can also order labs to test for ketones. This can be a good way to ascertain if your body has reached a state of ketosis and can be psychologically comforting. However, it is important to note that ketosis can be present without showing ketones in the urine.
Typically, a carb intake of up to 100 grams will induce ketosis, but ketones are rarely present in urine at this level of carbs in the diet.
Generally, ketones will show up in urine when intake is at 30 grams of carbs per day or less, though this too can vary.
One of the more important functions of ketone testing may be to allow the monitoring of the effects of carbs on ketosis as you progress. As you lose weight and progress towards your goal, you may begin to introduce more carbs to see the effect it has on your weight loss so you can find the right balance, and these test kits can be really helpful to that end.
Additionally, if you workout and as a result can tolerate more carbs and still lose weight, this testing may also help evaluate those efforts since as long as trace ketosis is maintained, carbs can be gradually added to the diet.
Results Will Vary
Some people can never seem to get past trace showings on the ketosis tests, while others consistently get darker readings, and there is little explanation for this.
It is best to not obsess about the results if you show lower than expected readings, and remember that just as finding dark readings can give you mental comfort, their absence can be distressing.
As long as you are losing weight, maintaining energy and feel good, that is all that matters.
Acetone Breath
Acetone breath or "keto breath" can indicate the presence of ketones, which turn to acetone in the body. The taste is typically metallic and easily fixed with sugar-free gum.
Ketone Induced Changes In Urine
Ketosis can affect urine, creating a sort of distilled sour scent.
Optional Supplements
While no particular supplement is required, some can be very useful.
MCT Oil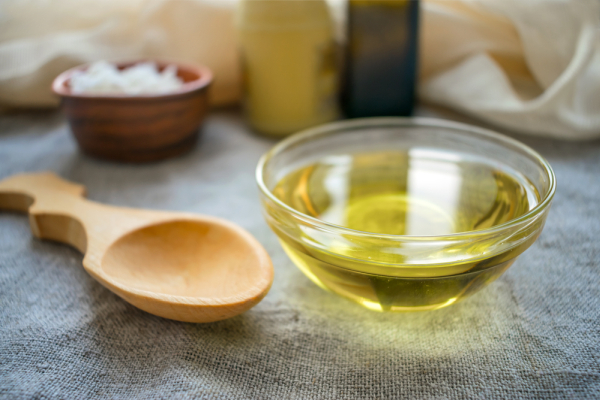 Fatigue and weakness can occur when the body is not in full ketosis or is not utilizing fats and ketones efficiently. MCT (medium chain triglycerides) oil can help, as it provides energy and helps increase ketone levels. A couple of teaspoons of MCTs daily can help increase energy levels and decrease fat stores due to its thermogenic effect.
MCT's are found in coconut oil, but they are also offered in a purer supplement form called MCT oil that contains much more of the raw MCT's than coconut oil offers. It can be added to coffee or mixed into dressings without any added taste.
Choose a quality MCT oil product that includes the highest level of caprylic acids, preferably pure, which act in the body as real MCT's and are able to bypass the metabolic burden of processing in the liver and quickly become energy in the muscles and the brain.
Caprylic acid has potent anti-microbial properties for healthy digestion and it only takes 3 steps to turn it into cellular fuel, versus sugar that takes 16 steps. It is highly ketogenic and quickly converts to ketones in the body.
This is especially useful in those with high levels of carb sensitivity, who have a hard time reaching high levels of ketones in their urine.
Caution: In some users, MCT oil can cause digestive problems and loose stools so it is best to start slow to allow the body to adjust, begin with a teaspoon at a time, and no more than 2 tablespoons a day and take it with food.
Consult your doctor before using, especially if you are prone to kidney stones.
Exogenous Ketones
This type of supplement can help raise the body's ketone levels and may be especially useful in those with high levels of carb sensitivity.
Whey Protein Shakes
Whey protein is the highest quality protein supplement and can help increase protein intake in a more convenient manner for those who lack it in their diet. Look for products with pure whey content, and not those that fluff their product with concentrates to get a more quality protein.
Multi-Vitamin
Ask your doctor or nutritionist about taking a multivitamin that can boost nutrient intake.
Frequently Asked Questions
Q: How can it be healthy to cut out carbs from my diet?
A: The ketogenic diet does allow you to eat non-starchy vegetables, which are the healthiest carbs. It is the unhealthy carbs that are cut out, like refined sugar and sweets that do nothing but harm the body along with grains, like rice and pasta, and whole grains, which are counterproductive to weight loss and ketosis.
Another important factor is that while you eliminate carbs, you also increase intake of healthy fats and certain fats are very good for you, including avocado, meats, butter, cheese, coconut, and olive oil. Eating fat in the low carb diet promotes fat burning, and remember, many studies have shown that low carb diets are more effective than low-fat diets in both the amount of weight lost and reducing heart disease risk factors.
Q: Won't the high fat intake cause high cholesterol?
A: Evidence suggests the opposite is true. Low carb eating has an edge over low-fat diets for improving good HDL cholesterol levels over the long term as shown by one of the longest studies done on the subject (but not the only one) and funded by the National Institutes of Health (published in the journal, Annals of Internal Medicine).
Q: Aren't whole grains good for me?
A: Whole grains are insulin triggers, and while they are often portrayed as healthy and necessary in a western diet, and that may be true in some aspects, the fact is that whole grains often have a higher glycemic index than sugar itself. This means that eating raw sugar causes less of an insulin response in your body than a slice of bread. Many experts agree that humans can live without whole grains, and evolution apparently agreed, as early civilizations of man did not have access to grains and managed to thrive and survive.
Q: Are there any side effects of cutting out carbs?
A: Some people experience digestion and diarrhea problems, but this common side effect typically goes away after about four weeks. Eating more high-fiber vegetables, like leafy greens and broccoli helps and magnesium supplements can alleviate constipation.
Q: I only need to lose 20 pounds, is a keto diet for me?
A: Definitely, keto can help you lose 20 pounds or 150 pounds. It can also help you gain more energy, and get control of your appetite.
Q: How long will it take to reach ketosis?
A: Ketosis begins when the glycogen in the liver is depleted. When you limit carbs to 50 net grams or less daily it typically takes no longer than 24 hours to enter ketosis.
Q: Is frequent urination normal?
A: Yes because the first two weeks of carb depletion is when a lot of water weight loss occurs as the liver begins to deplete its glycogen levels. Drink more water and pee on!
Q: Will I ever be able to eat pasta, bread or sugar again?
A: When following the Ketogenic diet it is very important to be strict in the elimination of carbs initially, to allow the body to fully enter ketosis. As you begin to lose weight, you can slowly integrate some carbs into your diet, typically in the form of more vegetables, nuts, and possibly berries. However, you need to monitor your weight loss to see how these carbs effect it, in order to find the right balance.
Once you reach your weight loss goals, you can indulge on occasion, but then return to the diet immediately. As with any healthy eating strategy, moderation is always key.
Keep in mind, keto is a lifestyle, not a temporary diet, so you must be vigilant about your choices, basically forever, and returning to high carb eating will only lead to weight gain.
The common sense view is that whenever you return to a lifestyle that made you overweight to begin with, it can only do so again and again.
Q: How can I deal with missing sweets and carbs?
A: There is an adjustment period, and there may be struggles, but the truth is once you kick the sugar habit, your body and mind will adjust and you will be better for it.
Q: Is there a risk of muscle loss on low carb diets?
A: Many diets pose this risk, even the everyday bad eating that is so rampant in society with junk and processed food filling supermarket shelves. The high protein and ketone levels in a low carb diet help minimize muscle loss and it is always recommended to anyone to participate in regular strength training as part of an overall healthy lifestyle.
Final Thoughts
The best research in the world is your own, so get the go-ahead from your doctor, and see for yourself if the Ketogenic diet can change your life.
A new body and far better health are waiting!

---
The Ultimate Guide To Keto For Beginners: Part 1